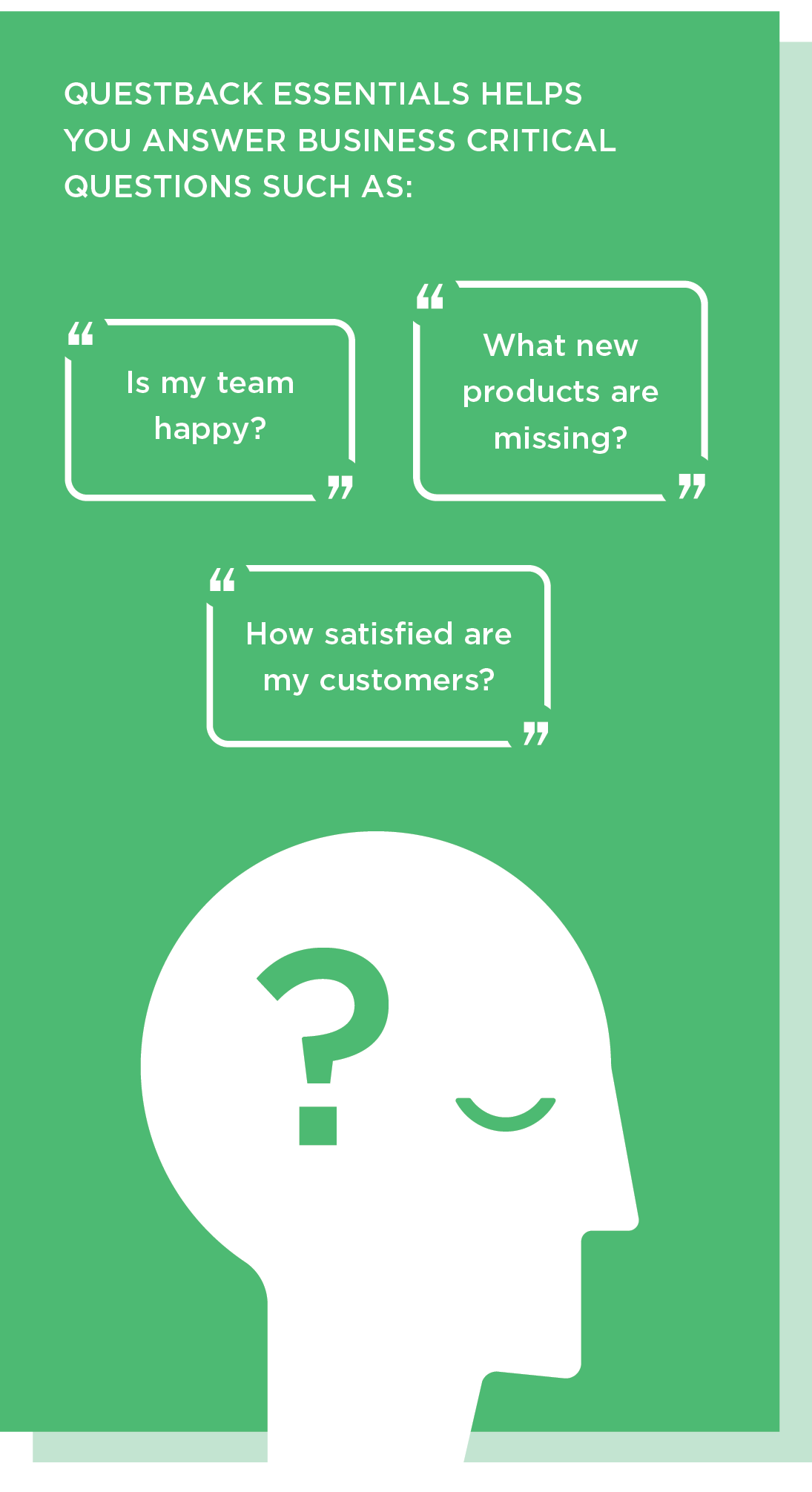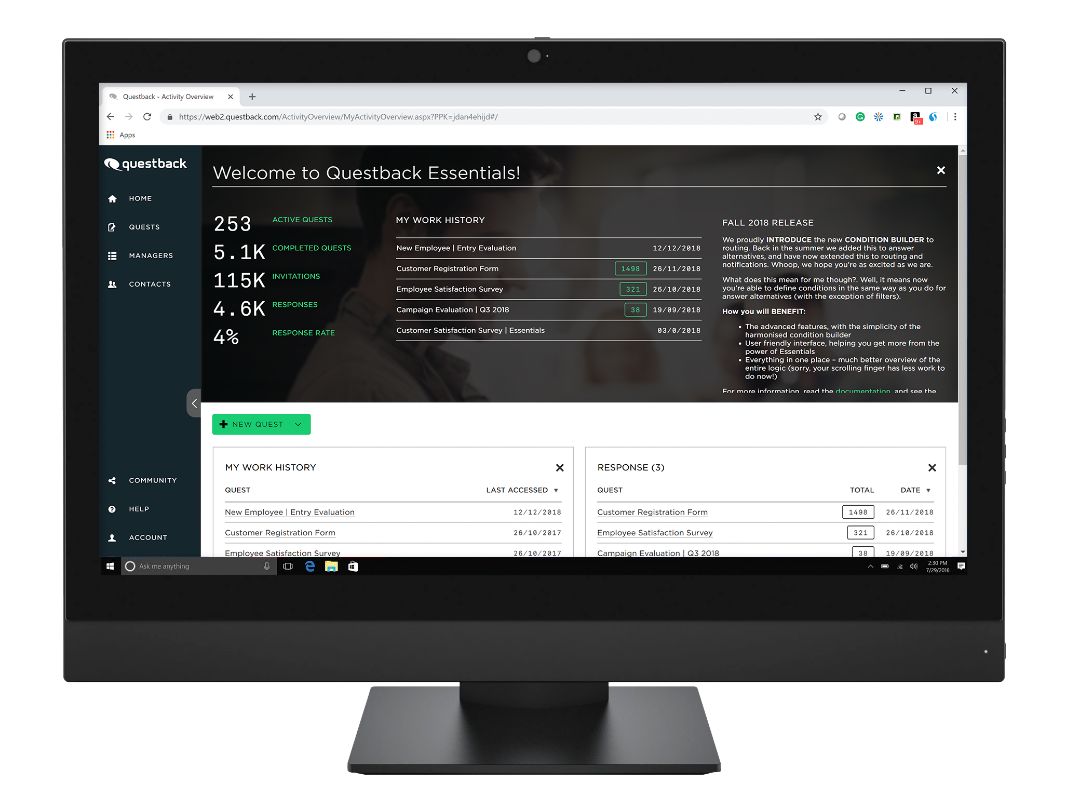 Out-of-the-box
Lots of ready-to-go surveys, covering voice of the employee, voice of the customer and market research for you to choose from. And, if it's bespoke you want, bespoke you'll get with custom surveys.
Co-create and collaborate
Engage your audiences in a two-way, open dialogue facilitating closed-loop feedback. Trade dissatisfaction for satisfaction.
Easy as 1,2,3
Our solution's intuitive design and logical journey enables users, new and old, to get productive in no time at all.
Live reports
Why wait for a monthly, even weekly report? With Live Reports you can check 24/7 to see how your survey is doing.
Stress free from the get-go
Tutorials and comprehensive onboarding get you up and running right away.
Branded as you like
In-built theme and media managers give all your surveys a consistent and tailored look and feel.